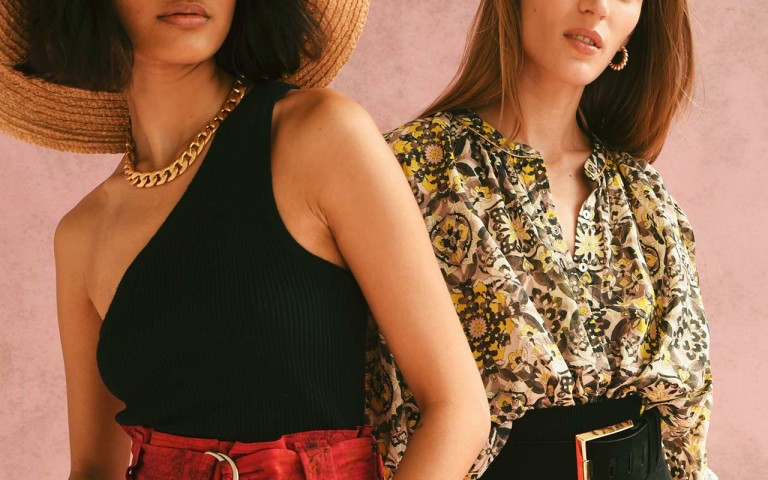 After 2 years of break, this year's Coachella did not disappoint with its iconic fashion moments. 
Planning what to wear for a festival can be challenging. But to be honest, it is also all part of the fun. It doesn't really have any rules: anything goes! It is indeed the perfect occasion to impress with your outfits. Stars and influencers did not fail to showcase their latest Bohemian, summer-ready pieces at this year's Coachella. 
In need of some wardrobe facelift to kick off this 2022 festival season? Here are some fashion highlights inspired by your favourite celebrities'outfits:
All White look 
Want to look effortlessly chic? You can never go wrong with a flowing, textured white dress or jumpsuit. Wearing all white gives you a majestic look and will make you stand out in the crowd. Pair your white piece with colorful accessories, and you are ready to go! Here is the Brazilian supermodel Alessandra Ambrosio looking flawless in this long tight white jumpsuit.
Swimsuits
One hot Coachella trend has always been the swimsuit. Many of our favorite stars attended the festival wearing swimsuits -and they've been looking great doing it! Fringe and crochet swimsuits are worn like bodysuits or crop tops during the festival. You can pair them with jeans shorts, large pants, cardigans, skirts and more!
Knee-high boots
Knee-high boots are perfect to walk, tear up the dance floor and pose for some Instagram pictures. It is a foundational piece on which you build the rest of your look. Pick your favorite pair and make your mini short,dress or skirt look as fierce as ever.
Baggy pants & Crop Tops
The two fashion icon Kendall Jenner and Hailey Bieber attended Coachella in normcore festival ensembles, wearing crop tops with a cargo pants, and yet, they both looked STUNNING. Baggy pants & Crop Tops are the coolest combination these days. Their contrasting proportions balance one another out quite nicely. It gives a casual and hot look at the same time. With a bomber and sunglasses, you will totally rock this look!
Hats
The hat is the ideal accessory to protect you from the sun and elevate your look. It also photographs so well and comes in a variety of shades, patterns and styles. Many celebrities were spotted wearing a hat in the middle of California's desert. You can never go wrong with it. Take a look at Vanessa Hudgens elevating the boho-chic style with her bucket hat!
Love Laura